SmartHome. SmartLife. SmartBrain.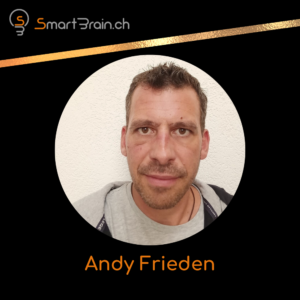 Werdegang: Elektriker (1995) Elektrokontrolleur (1998)
 Telematiker HF (2004)
Ich habe schon in meinem Studium eine Steuerung als Projektarbeit erstellt und im ersten Büro der SmartBrain AG eine Amerikanische Lösung installiert. Diese Steuerungen waren aber nicht marktreif. Als ich LOXONE entdeckte, war es genau das, was ich gesucht hatte. Sehr schnell habe ich die Steuerung im Büro und bei mir zu Hause installiert.
Was mich am LOXONE System besonders begeistert ist neben der Zuverlässigkeit, die Lichtstimmungen die den Raum verschieden wirken lassen, das Zusammenspiel der Komponenten und die Möglichkeit so gut wie jeden Wunsch der Kunden zu erfüllen.
Ich schätze an meiner eigenen Installation, dass in jedem Raum automatisch Licht, Musik und Temperatur automatisch genau das machen, was ich möchte. Wenn ich meine Wohnung verlasse ist alles ausgeschalten und ich habe sicher kein Licht oder die Musik vergessen auszuschalten.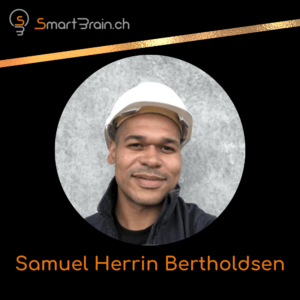 Educational Background: Electrician (2015) Energy technologist (2020)
BA in Energy management (2022)
I have a great interest and passion for energy optimizations in all its aspects, whether it be heating, cooling, lights, or comfort, I always strive to find the best solutions with the lowest energy consumption. One of my favorite things about the LOXONE system is its many possibilities for comfort and automatizations that can make the LOXONE users' day a little easier. And at the same time provides the possibility of assuring a low energy consumption. Another favorite thing about the LOXONE system is the countless possibilities for combining LOXONE with existing systems with I high level of stability and functionalities.
____________________________________________
Akademischer Hintergrund: Elektriker (2015) Energietechnologe (2020)
BA in Energiemanagement (2022)
Ich habe ein grosses Interesse und eine Leidenschaft für Energieoptimierungen in all ihren Aspekten, sei es Heizung, Kühlung, Beleuchtung oder Komfort. Ich bin immer bestrebt, die besten Lösungen mit dem geringsten Energieverbrauch zu finden. Was mich am LOXONE System besonders begeistert, sind die vielen Komfort- und Automatisierungsmöglichkeiten, die den LOXONE Nutzern den Alltag ein wenig erleichtern. Und gleichzeitig bietet es die Möglichkeit, einen niedrigen Energieverbrauch zu gewährleisten. Ein weiterer Pluspunkt des LOXONE-Systems sind die unzähligen Möglichkeiten, LOXONE mit bestehenden Systemen zu kombinieren, die ein hohes Maß an Stabilität und Funktionalität aufweisen.